Our Physical Therapists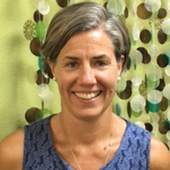 Ilona Falvy, PT
Owner
"We don't stop playing because we grow old; we grow old because we stop playing!"
I have been a physical therapist for 20 years, having graduated with a Masters degree in Physical Therapy from Loma Linda University in June 1993. Since that time I have specialized in becoming a structural manual therapist utilizing Integrative Manual Therapy® extensively, in conjunction with exercise and movement re-education. My passion is to serve the community of all ages to optimize the quality of each life by improving motion, eliminating pain, enhancing functional ability, optimizing strength and fostering joy-filled living!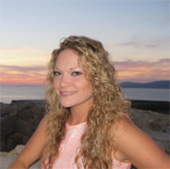 Christina Leisen, DPT
"The greatest wealth is health"
My passion for Physical therapy and wellness began from a very young age. I experienced many physical injuries in my youth, and this experience nurtured a high level of compassion, empathy, and desire to serve others. I carry this desire to serve and heal into my practice as a physical therapist and in all my patient interactions. I graduated with a Doctoral degree in Physical Therapy from Regis University in May 2013. Since then, I have specialized my skills in the area of orthopedics, women's health, and integrative manual therapy. I am passionate about support and nurturing my patients, reminding them that they are their own greatest resource for healing, and instilling the desire to turn health and wellness into a lifelong process.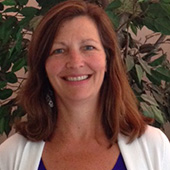 Elizabeth Riley, PT
Elizabeth Riley PT has over 30 years experience spanning diverse boundaries from Stanford University Medical Center's cardiac rehab team, to state-of-the-art sports medicine facilities, to alternative healing centers. This includes 10 years on staff with Dr. Dean Ornish's Preventive Medicine Program For Reversing Heart Disease and 10 years as owner of Integrative Physical & Yoga Therapy. She utilizes a unique combination of manual therapies and therapeutic exercises to improve the way you move. This reduces pain and helps to re-educate the body's neuro-muscular pathways to create long lasting results. Elizabeth has complemented her Physical Therapy education (University of Vermont 1982) with extensive training in both Yoga and Nutrition. As a Certified Yoga Therapist (Integrative Yoga Therapy 1992), she shares a deep commitment to integrating body awareness, breathing and relaxation to facilitate one's own natural healing processes. As a Certified Nutritional Therapist (Nutritional Therapy Association 2003), she welcomes the opportunity to incorporate nutritional suggestions for a wholistic approach. Elizabeth has been active in her community as a teacher and speaker and brings a caring and nurturing style along with her knowledge and expertise.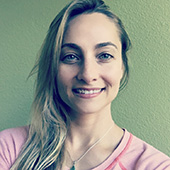 Mia Jehanno, DPT
I received my undergraduate education at Pacific Union College where I obtained my Bachelor's Degree in French. I then went to earn a Doctorate of Physical Therapy at Loma Linda University. I worked in Hawaii in an outpatient setting, where I gained experience in manual therapy techniques. I follow the motto of the university I graduated from, "to make man whole." When I am not working I enjoy going on hikes, horseback riding, watching rugby and eating baked goods.
Our Business Manager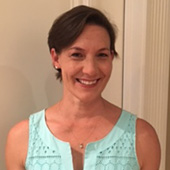 Wendy Biale, PhD (ABD)
Owner
While not a physical therapist, I bring to this practice a life-long pursuit of wellness and physical activity. As a former dancer and personal trainer, I consider physical vitality a significant key to wholeness. And so I am delighted that after being Ilona's client for over a decade, I can now partner my business skills with her to make her healing gifts available to the wider community. When not crunching numbers at the clinic, I'm either at home in Napa enjoying long training walks with my husband in preparation for our Camino de Santiago pilgrimage walk set for 2017, hosting guests at our winery, teaching theology, or working on my dissertation for my PhD in Theology.
Our Receptionist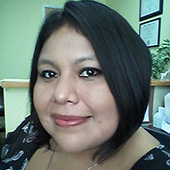 Suzana Jimenez, Receptionist
I am a former student of San Francisco State University and San Francisco Culinary Academy. After my career in the high-speed stressful world of professional 5-star cooking I am pleased to now be part of such a helpful healing environment. As the lead in patient administration, I engage patients with integrity and empathy. Being one of the first people you will encounter at this facility, I strive to create a relaxed and comfortable environment and try to always impart kindness and informational veracity.
Our Sister Company
Clearwater Wellness Institute, Inc. is a not-for-profit corporation created to develop and implement community based wellness programs. Currently, the St. Helena High School Wellness Clinic is the Institute's primary program.